Posts for: December, 2020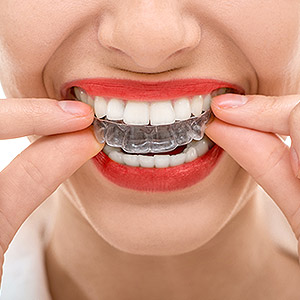 You can't correct a poor bite with braces or clear aligners overnight: Even the most cut-and-dried case can still require a few years to move teeth where they should be. It's a welcome relief, then, when you're finally done with braces or aligner trays.
That doesn't mean, however, that you're finished with orthodontic treatment. You now move into the next phase—protecting your new smile that took so much to gain. At least for a couple of more years you'll need to regularly wear an orthodontic retainer.
The name of this custom-made device explains its purpose: to keep or "retain" your teeth in their new, modified positions. This is necessary because the same mechanism that allows us to move teeth in the first place can work in reverse.
That mechanism centers around a tough but elastic tissue called the periodontal ligament. Although it primarily holds teeth in place, the ligament also allows for tiny, gradual tooth movement in response to mouth changes. Braces or aligner trays take advantage of this ability by exerting pressure on the teeth in the direction of intended movement. The periodontal ligament and nature do the rest.
But once we relieve the pressure when we remove the braces or aligners, a kind of "muscle memory" in the ligament can come into play, causing the teeth to move back to where they originally were. If we don't inhibit this reaction, all the time and effort put into orthodontic treatment can be lost.
Retainers, either the removable type or one fixed in place behind the teeth, gently "push" or "pull" against the teeth (depending on which type) just enough to halt any reversing movement. Initially, a patient will need to wear their retainer around the clock. After a while, wear time can be reduced to just a few hours a day, usually during sleep-time.
Most younger patients will only need to wear a retainer for a few years. Adults who undergo teeth-straightening later in life, however, may need to wear a retainer indefinitely. Even so, a few hours of wear every day is a small price to pay to protect your beautiful straightened smile.
If you would like more information on orthodontic retainers, please contact us or schedule an appointment for a consultation. You can also learn more about this topic by reading the Dear Doctor magazine article "The Importance of Orthodontic Retainers."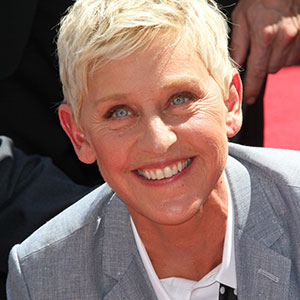 This year's Carol Burnett Award, presented at the Golden Globes, goes to Ellen DeGeneres for her "outstanding contributions to the television medium on or off the screen." This is the latest in a long list of honors for the comedienne, talk show host and activist that includes Emmys, Grammys and Teen Choice Awards. And one not quite as well-known: a 2004 "Flossy" award.
DeGeneres received this honor from the National Flossing Council in recognition of her passionate promotion of oral hygiene, particularly flossing. She wrote about its virtues in her 2003 book, The Funny Thing Is…., saying, among other things, "Don't even think for a second that you can get away with not flossing."
DeGeneres's motivational cheerleading for flossing is helpful and necessary because, well, many of us just don't like doing it. It requires more manual dexterity than its more popular sibling, brushing. And the tendency for the floss to gunk up with plaque residue for some is simply unpleasant.
Mainly, though, many folks think brushing is enough. Not so fast, according to dental professionals. While brushing removes disease-causing bacterial plaque from broad tooth surfaces, it can't effectively get into the spaces between teeth. It takes flossing to clear plaque from these more difficult areas.
But don't fret: There are ways to make flossing an easier—and more pleasant—task.
Ask us for help. As we said before, flossing does take some hand dexterity and coordination to perform. You may also wonder if you're doing it effectively. We can provide training and tips on how to be a more effective flosser at your next visit.
Practice, practice, practice. You probably think nothing of riding a bicycle, and yet it probably took you weeks or months as a kid to become proficient. Similarly, your first attempts at flossing might feel awkward, but you'll improve with practice, so don't give up.
Brush before you floss. Most people floss before brushing, but if you tend to encounter a lot of soft plaque debris that makes flossing "icky" for you, then try brushing first to clear a good portion of it out of the way before you floss. Just be aware, most professionals believe that flossing first is better because it loosens up debris between teeth so the bubbles from the toothpaste can carry it away. But any flossing is better than no flossing!
Try flossing tools. For some people, floss picks, small pre-threaded tools you can use with one hand, seem easier to maneuver than regular floss thread. If you have issues with manual dexterity, an oral irrigator can make the task easier: This handheld device uses a stream of pressurized water to loosen and flush away plaque between teeth.
So, follow Ellen DeGeneres's advice she gave Tulane University graduates during a commencement speech: "Remember to exfoliate, moisturize, exercise…and floss." The latter, along with brushing, will certainly help keep your teeth and gums healthy.
If you would like more information about best oral hygiene practices, please contact us or schedule an appointment. To learn more, read the Dear Doctor magazine article "Daily Oral Hygiene."