Posts for tag: root canal treatment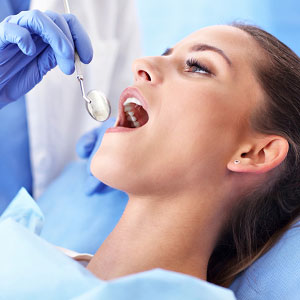 Root canal therapy is the unsung "hero" of dentistry. Although often falsely maligned as an unpleasant experience, millions of decayed teeth have been saved thanks to this routine treatment.
But although root canal therapy can save your tooth, we can't guarantee it won't be affected by another infection. There are other factors to consider how long a treated tooth will remain healthy.
Root canal therapy stops and limits the damage from tooth decay that has infected the inner pulp and root canals. A dentist or endodontist (a root canal specialist) drills into the tooth to gain access to the pulp. They remove the diseased pulp tissue and then fill the empty pulp chamber and root canals with a specialized filling called gutta percha. The tooth is then sealed and later crowned to protect it against future fracture or infection.
The probability of that occurring may depend on when a dentist performs the root canal in the disease progression—and the earlier the better. If decay has already infected the underlying bone, the tooth's long-term prognosis even with root canal therapy could be dim. That's why you should see a dentist as soon as possible for any tooth pain, even if it goes away.
The type of tooth could impact long-term health. Teeth with single roots are usually easier to treat. But those with multiple roots and an intricate root canal network can be more difficult to treat, and require specialized equipment and techniques.
Age can also impact root canal therapy longevity. The older a root canal-treated tooth is, the more brittle and susceptible to fracture it can become, which can pose complications. That's why we typically place crowns on treated teeth to protect them from both future infection and undue stress created while biting and chewing.
To help mitigate these possible factors, you should see your dentist regularly for checkups and at the first sign of pain or other abnormalities for the earliest treatment possible. And for more complex tooth issues, your dentist may refer you to an endodontist to perform your root canal. With early intervention and attentive care, your root canaled tooth could enjoy many years of life.
If you would like more information on root canal treatment, please contact us or schedule an appointment for a consultation. You can also learn more about this topic by reading the Dear Doctor magazine article "Root Canal Treatment: How Long Will It Last?"
May is National Save Your Tooth Month, and tooth decay is a leading cause of lost teeth. It all begins with oral bacteria growing rapidly in built-up deposits of dental plaque, and in turn producing high levels of acid. At these levels, acid can erode the minerals in tooth enamel to create holes ("cavities") that allow bacteria to enter the tooth and infect it.
If at all possible, we need to try to stop tooth decay early by disinfecting and filling these cavities. If not, decay can spread through the teeth to the underlying nerve (pulp) tissue, following passageways known as root canals. If this happens, the chances for saving the tooth are extremely low.
But if the decay does reach the tooth's innermost layer—the pulp—filling the cavities won't be enough. Decay this advanced requires a procedure known as root canal therapy, or a root canal for short.
If you winced a little, it's understandable: Root canals have gained an unfair reputation as an unpleasant experience. In reality, a root canal performed by a skilled dentist or endodontist (a specialist in root canals) isn't painful. In fact, if you come in with a painful tooth, you're very likely to leave after the procedure without any pain.
Root canal procedures can vary depending on the type of tooth and the intricacy of its root canal network. Essentially, though, we remove the diseased pulp tissue, and then clean and fill the empty pulp chamber and root canals. This stops the infection and, along with sealing and crowning the tooth, helps prevent a future re-infection.
How do you know if you need a root canal? You may find out from us if we discover advanced decay during a checkup or cleaning appointment. But you may encounter signs yourself like a throbbing toothache, pain during and after eating and drinking, or gum tenderness around a tooth. These are all possible indications of tooth decay.
If you experience any of these signs, you should see us as soon as possible for an examination. And don't cancel your appointment if the pain goes away—this could simply mean the nerves in the pulp have died and are no longer transmitting pain signals. The infection, though, could still be there and continuing its rampage beyond the tooth and into the surrounding bone tissue.
Root canal therapy may not seem glamorous, but it's an excellent option for a diseased tooth that would otherwise have to be removed. A root canal could get rid of your pain and give your troubled tooth a new lease on life!
If you would like more information about treating advanced tooth decay, please contact us or schedule an appointment for a consultation. To learn more, read the Dear Doctor magazine articles "Common Concerns About Root Canal Treatment" and "Root Canal Treatment: What You Need to Know."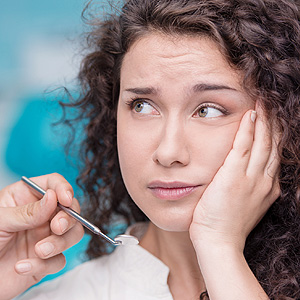 Root canal treatment can be an effective life preserver for a heavily decayed tooth. The question a lot of people ask, though, is how long might the tooth survive after treatment.
That's an important concern since the treated tooth was in dire straits beforehand as decay had infected its inner most layer, the pulp. The infection, which had caused the living bundles of nerves, blood vessels and connective tissue within to become inflamed and diseased, was poised to invade even deeper through the root canals. During the root canal treatment, the infected pulp tissue is removed and the empty chamber and root canals are filled with a special filling to seal the tooth from further infection.
The protection, though, isn't an absolute certainty: how long a treated tooth survives depends on a number of factors. For one, the earlier a diseased tooth can be initially diagnosed — especially if the infection hasn't spread into the jawbone — the better the procedural outcome. Likewise, the chances of longevity are also better if the initial root canal treatment was thorough in identifying and filling all the root canals as well as capping the tooth with a life-like crown in a timely manner after treatment.
The type and location of the tooth can also affect its long-term health. Front teeth, with their single roots and canals are easier to access and treat. Back teeth, by contrast, can have two or more roots and a more intricate canal network. These kinds of complications could require the use of special microscopic equipment and the expertise of an endodontist, a specialist in root canals.
Even if a re-infection occurs, the tooth isn't necessarily lost. A repeat root canal treatment that addresses these and other issues, could give the tooth a "third" chance. In any case, if a tooth is worth saving attempting a root canal treatment is generally preferable to losing the tooth and replacing it with a prosthetic tooth — it's well worth the try.
If you would like more information on root canal treatments, please contact us or schedule an appointment for a consultation. You can also learn more about this topic by reading the Dear Doctor magazine article "Root Canal Treatment: How Long Will it Last."